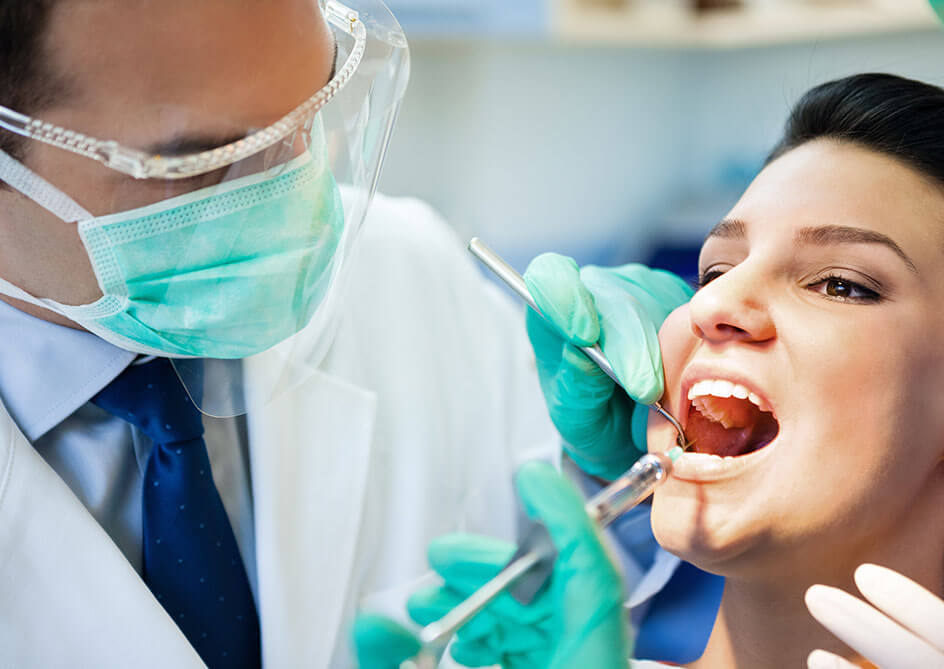 Surgery and Implantology
Oral Surgery is the branch of medicine dealing with the diagnosis and treatment of oral tissue disorders.
By specific methods and procedures bone structure or dentition can be altered. The procedures are very varied and involve complex procedures from extractions to bridges and prostheses or implants.
Implantology is a branch of surgery that replaces missing or badly damaged teeth in the safest conditions.
Tooth loss is for most people an embarrassing, often traumatic experience. Whether their loss is due to aging, caries, accidents or periodontal disease, this experience is extremely unpleasant and can have profound repercussions on quality of life.
To help these people come implantology, succeeding in effectively replacing the missing teeth and returning to normal parameters all the dysfunctions caused by their absence. The dental implant successfully replaces the structure of the dental root and fully assumes the support function for the new tooth.
Dental implants are inserted directly into the patient's jaw and thus provide a stable and secure support for the replaced teeth.
Painless teeth extraction, surgical operations Implants of ambulatory stomatology. Restoring absent teeth by introducing the implant into the patient's maxillary bone, bone aging – bone growth and soft tissues in order to achieve functional and long-term aesthetic results.
Implantologists today at the Sanelen DENT Dental Clinic establish dental teeth and the integrity of dental arches using implants. It is a wide-spread practice in the world that allows patients to experience physical, aesthetic and functional comfort.
The dental implant is like a root of the lost tooth, titanium alloy Biocompatible and Bioinert with the human organism.
Most surgery requires bone augmentation surgery. When the height and thickness of the bone is limited, augmentation-regeneration of the bone tissue is necessary.
The bone regeneration technique includes the use of Biomaterials:
– Bone from the patient
– Bovine bone
– Bone and synthetic biocompatible materials
– Resorbable and non-resorbable membranes
– Plasmolifting
Bone agglomeration can be performed with the insertion of the implants or before implantation, approximately 6-8 months, after which the implants are inserted into the newly formed bone.
Choose Sanelen DENT Clinic