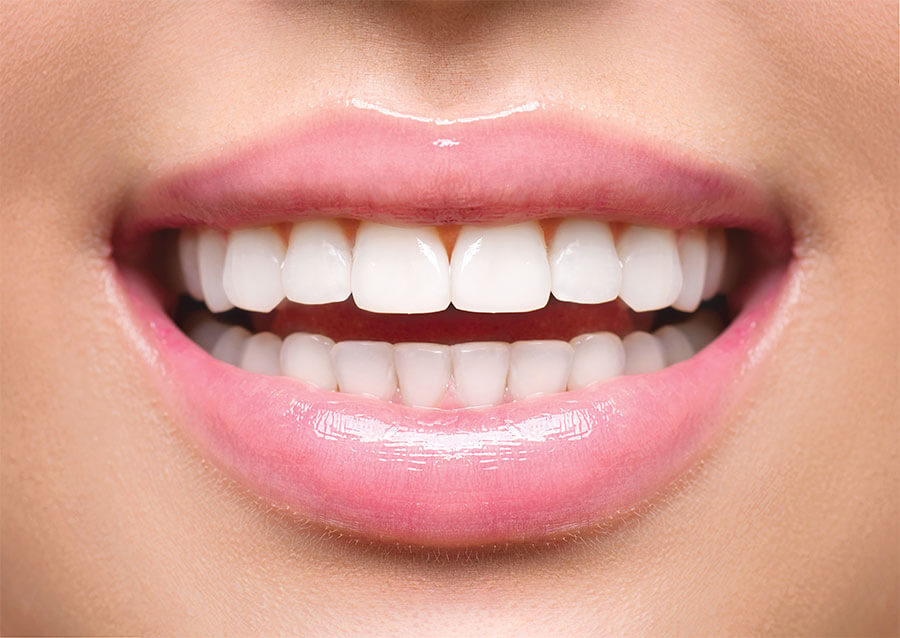 Over time, the dentine, which is located immediately under the tooth enamel, can deteriorate, changing color due to inadequate hygiene, medication, misfeeding, food coloring, smoking, caries.
To fix this problem, while strengthening the tooth, you can resort to the following food recommendations that say it is good to eat:
apples, because they act as a toothbrushing tool, reaching the interdental spaces, where it is often difficult to clean only with the toothbrush.
cauliflower, because it stimulates the production of saliva, which has the role of preventing the formation of the dental plaque.
carrots and celery. By containing the vitamins and antioxidants they contain, they strengthen the tooth structure.
oranges, lemons, pineapple and strawberries. These are acidic fruits that help natural teeth whitening, removing deposits and refreshing your breath. These fruits also stimulate the production of saliva, remove the stains of coffee, juice and red wine. It is good to rinse with water 5 minutes after you have consumed these fruits and wash your teeth, usually to reduce oral acidity, avoiding tooth decay.
dairy products (yoghurt, milk, cheese) because they contain lactic acid, which helps fight gum disease, caries and helps maintain oral health. Yogurt proteins stick to teeth and protect them from the attack of harmful acids that can lead to caries.
bitter and astringent foods such as garlic, mustard, lemon juice, ginger. They also have an antiseptic effect, destroying bacteria that can cause tooth decay, halena, thus maintaining oral health.
Remember that brushing should be performed after each meal, 5 minutes after the acidic meals, and should take between 2 and 7 minutes.